History                                   Edit
Publisher: 2K Play
Distributor: Major League Baseball and Nickelodeon
Available on: Wii, DS, 3DS, and Xbox 360
Rating: E for Everyone
Modes: Single Player and Multiplayer
Videos: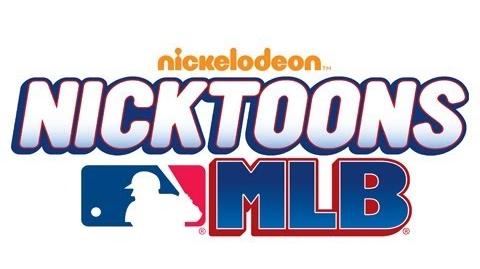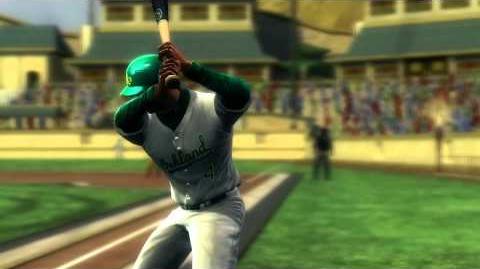 Nicktoons MLB is about 25 Nicktoon characters going against 300 MLB Players. The commentators is Gir from Invader Zim and Perch Perkins from Spongebob SquarePants. When you play this baseball game, you will feel like your actually playing against the Nicktoons characters or playing against the real MLB characters! You can play as Spongebob, Zim, Dudley Puppy, Chum Chum, Fanboy, Stimpy, Sandy Cheeks, Nesmith, Sheen, Aang, Katara, Zim, Ren, and more.  You don't to be just a Nicktoons player, you could be a MLB players to! You can play at nicktoons stadiums like the posidem, Ghost Zone, and more! You can also play at the MLB stadium like Yankees, Chase Field, Rangers Ballpark in Arlington, and more stadiums! Also instead of doing tordiments, you can collect cards of other people like Squidward, Sam, Tucker, Princess Oom, and more cards. You can also do a distance derby, and more! Last, when the game loads, you'll see pictures of the MLB players and Nicktoons characters together! Some of them are funny!
Gallery                                    Edit
Ad blocker interference detected!
Wikia is a free-to-use site that makes money from advertising. We have a modified experience for viewers using ad blockers

Wikia is not accessible if you've made further modifications. Remove the custom ad blocker rule(s) and the page will load as expected.