History                                                    Edit
After Spider-Man used his webs to throw the New Goblin's pumkin bombs at the SandMan,Venom, Green Goblin,and Doctor Octopus.They  were all attacked by little villains that look like Venom. They took and brainwashed  everyone but Spidey. S.H.I.E.L.D  came took Spider-Man into the Helicarrier. Nick Fury came and told Spider-Man that meoter that brought the Venom Symbiote to Earth had broken it's atmosphere and the other 5 pieces landed numerous locations across the globe. Spider-Man learned that after he takes all the shards off the villains, he has to team up with them along with some of his allies. Defeat the villains that look like Venom, save the villains, and find out who has created this madness!                                       
Available On: Wii,DS,Playstation Portable,Xbox 360,Microsoft Windows
Playable Characters:Spider-Man,Prowler,Silver Sable,Carnage,Doctor Octopus,New Goblin,Sandman,Venom,Green Goblin,Iron Fist,Rhino,Lizard,Scorpion,Electro,Blade,Black-Cat
Non-Playable Characters: Mysterio
Locations:
Video: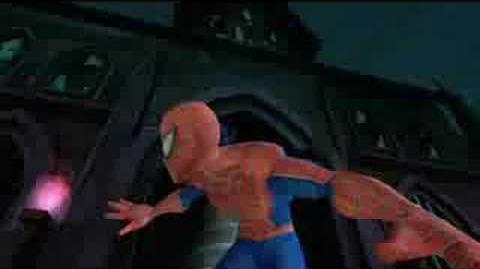 Gallery                               Edit
Ad blocker interference detected!
Wikia is a free-to-use site that makes money from advertising. We have a modified experience for viewers using ad blockers

Wikia is not accessible if you've made further modifications. Remove the custom ad blocker rule(s) and the page will load as expected.