"
My Grandmother once told me, Don't let failure go to your heart and don't let success go to your head."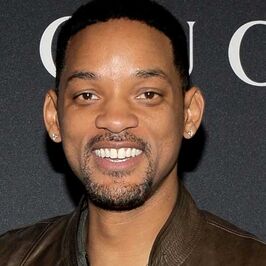 As Will was a young man, he fell in love with lots of hip hop music. When he was studying and doing important things, he was working at becoming a rap star. He was a good student in science class. He has good grades and good S.A.T's scores but, doesn't like college, he only wants to pay attention to music. One day he met Jeff Townes and they started playing music at neighborhood parties. Will would rap and write the lyrics and Jeff was the disc jockey. They developed a good reputation and will become one of the best rappers around Philadelphia. While practicing their music in Jeff's basement, they decided to name their group. Jeff decided to keep his name DJ Jazzy Jeff. Will's nickname in school was Prince because he always charm himself out of trouble. He added "Fresh" because it means cool or best. So Will and Jeff became DJ Jazzy Jeff and the Fresh Prince. Will and Jeff eventually got a music deal. They won a Grammy in 1989. Will went on making more records and had a very popular TV show called The Fresh Prince of Bel-Air, which stayed on TV for several years. Will also made lots of block buster movies that made lots of money. He is a proud father of three children and is the husband to actress jada Pinkett Smith. The reason I like Will Smith is because he's funny, I like his rap songs,and I like his TV shows and movies.
| Born: | September 25, 1968 Philadelphia, Pennsylvania |
| --- | --- |
| Age: | 44 |
| Occupation: | Actor, Producer, and Rapper |
| Spouses: | Sheree Zampino(1992-1995) Jada Pinkett Smith(1997) |
Relationships                                                                                         Edit
Sheree Zampino- Ex-wife
Jada Pinkett Smith- Wife                                                                      
Caroline Smith- Mom
Willard Christopher Smith- Dad
Martin Lawrance-Friend
Jaden Smith- Son
Willow Smith- Daughter
Willard Trey Smith 3- Son
Filmography                                                       Edit
Gallery                                                                      Edit
Ad blocker interference detected!
Wikia is a free-to-use site that makes money from advertising. We have a modified experience for viewers using ad blockers

Wikia is not accessible if you've made further modifications. Remove the custom ad blocker rule(s) and the page will load as expected.